We love cold shoulder dresses! They are super fun and versatile, suitable for many occasions. Today, we are going to show you how to style your cold shoulder dress and always look gorgeous. Are you ready?
1. Polka Dot dress
If your dress features a bright, eye-catching print (such as a vibrant polka dot in the main picture), make sure other parts of your outfit are toned down. This type of cold shoulder dress is stylish enough and you don't need to overwhelm it with too many other details.
How to wear it:
– go for simple accessories
– keep your color palette toned down
– use neutral colors such as beige, cream, white, or classic black
– don't use too much jewelry (small, delicate earrings will be enough)
2. Flower Print
Romantic FL flower print is always a good idea. This type of cold shoulder dress will look great with a messy updo and signature accessories such as a red crossbody bag or gold sandals.
3. Fall Chic
Can you wear a cold shoulder dress in the fall? Of course! Just make sure you choose a maxi (or midi) dress with long sleeves so you don't get cold. Opt for a darker color and thicker fabric than usual. Recommended colors: dark green, brown, black or dark blue.
4. Cold Shoulder Top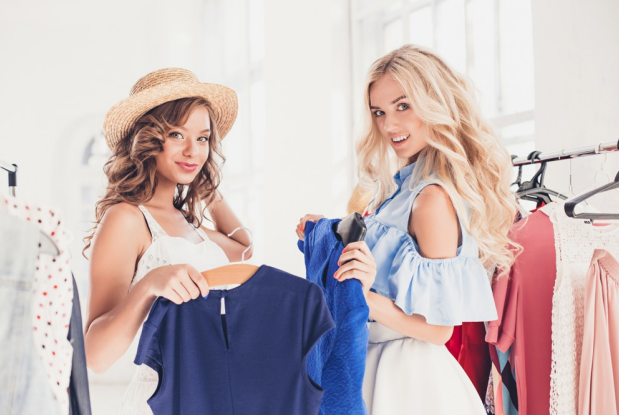 If you always wanted to try a cold shoulder dress but you are not sure if this style is for you, go for a top and skirt combination instead. This option is a great solution for all those women who love to mix and match their outfits. Wear your cold shoulder top with white pants or a pair of jeans. How interesting! As you can see styling a cold shoulder dress is not complicated and it's a great style that adds a bit of edge and originality to your wardrobe. And if you get bored of the cut of the dress, you can always put a simple blazer or jacket on top.
It will look just like another summer or fall outfit and you won't get cold. What's fun about fashion is the fact that there are endless styling options available, and depending on your fashion taste, body type, and personality, you can always personalize any piece of clothing and make it work for you. This season, don't stay away from unusual cuts and unique styles – they make your wardrobe more interesting and add a lot of chic to your basic look. Be bold and experiment with cold shoulder dresses, off-the-shoulder tops, and stylish asymmetric clothes. Have fun!