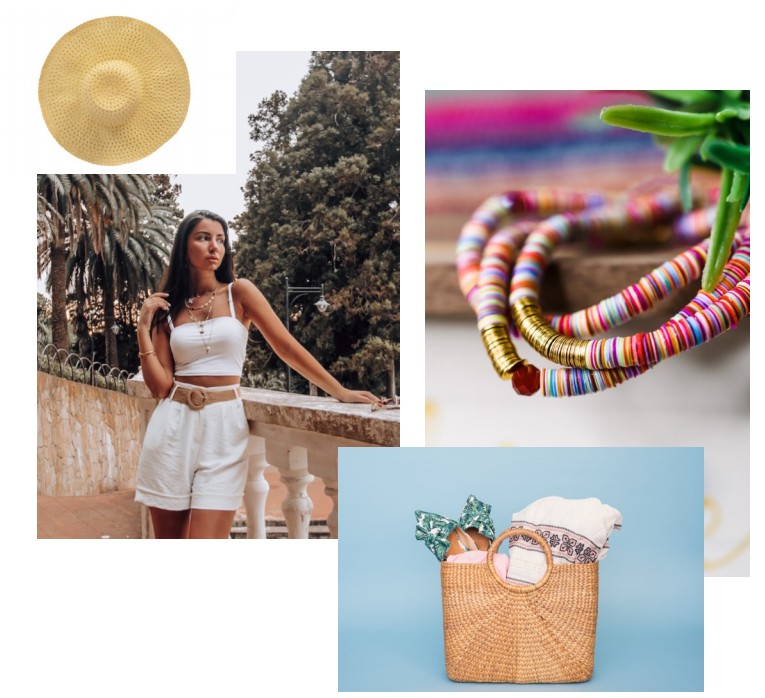 We all aim for a fashionable, unique look. Especially during the summer months when we tend to go out more and would like to make the best impression and create some amazing memories through our photos and videos. Adding some style to your outfits and taking them to the next level is actually very easy. The secret lies in incorporating a couple of basic styling tips, learning what goes together and how you can match and mix various styles, and – the most important of it all – using the right accessories that can totally transform even the most basic outfit. Let's have a look at some examples below!
1. Summer Hat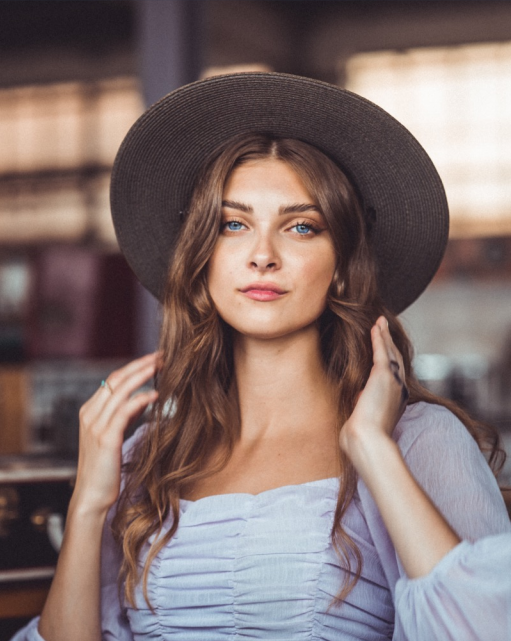 A stylish hat is one of the easiest ways to add style and character to your look. You can were it with a variety of outfits: dresses, jumpsuits, shorts, jeans and T-shirts, and even swimwear (choose a lighter color and texture; don't be afraid of trendy oversized hats this season).
A straw hat will also protect your skin and hair from the harmful UV rays, keeping you safe and healthy during hot summer days.
2. Jewelry
Depending on the effect you would like to achieve, jewelry can complement your look in a subtle way or totally transform it. Try wearing some elegant small pieces during the day and bigger, bolder designs for the evening. Experiment with various items to achieve the desired effect; add more style to your boho dress or upgrade a simple T-shirt by wearing a statement necklace.
3. Statement Handbag
Wearing an eye-catching, colorful bag is one of the easiest ways to make your look more interesting. Try it with a little black dress or jeans + white T-shirt outfit. If your handbag features very strong colors or vivid prints, tone down the rest of your look. Go for shoes in a complimenting color or choose something neutral (nude, beige, grey, pastel pink). Add a matching necklace or a pair of funky earrings. Style your hair in an interesting way.
4. Hair & Makeup
Using fashion accessories is not the only way to spice up your look. Don't forget about the power of makeup. Try some bold lipstick colors such as fuchsia, orange, or bright red this summer. You will be surprised how different you can look! Paying extra attention to your hair and creating a unique hairstyle while going out is another way to add a Wow factor to your look. This season tries to experiment with various hair accessories and head wraps to make your style truly unforgettable. Good luck!