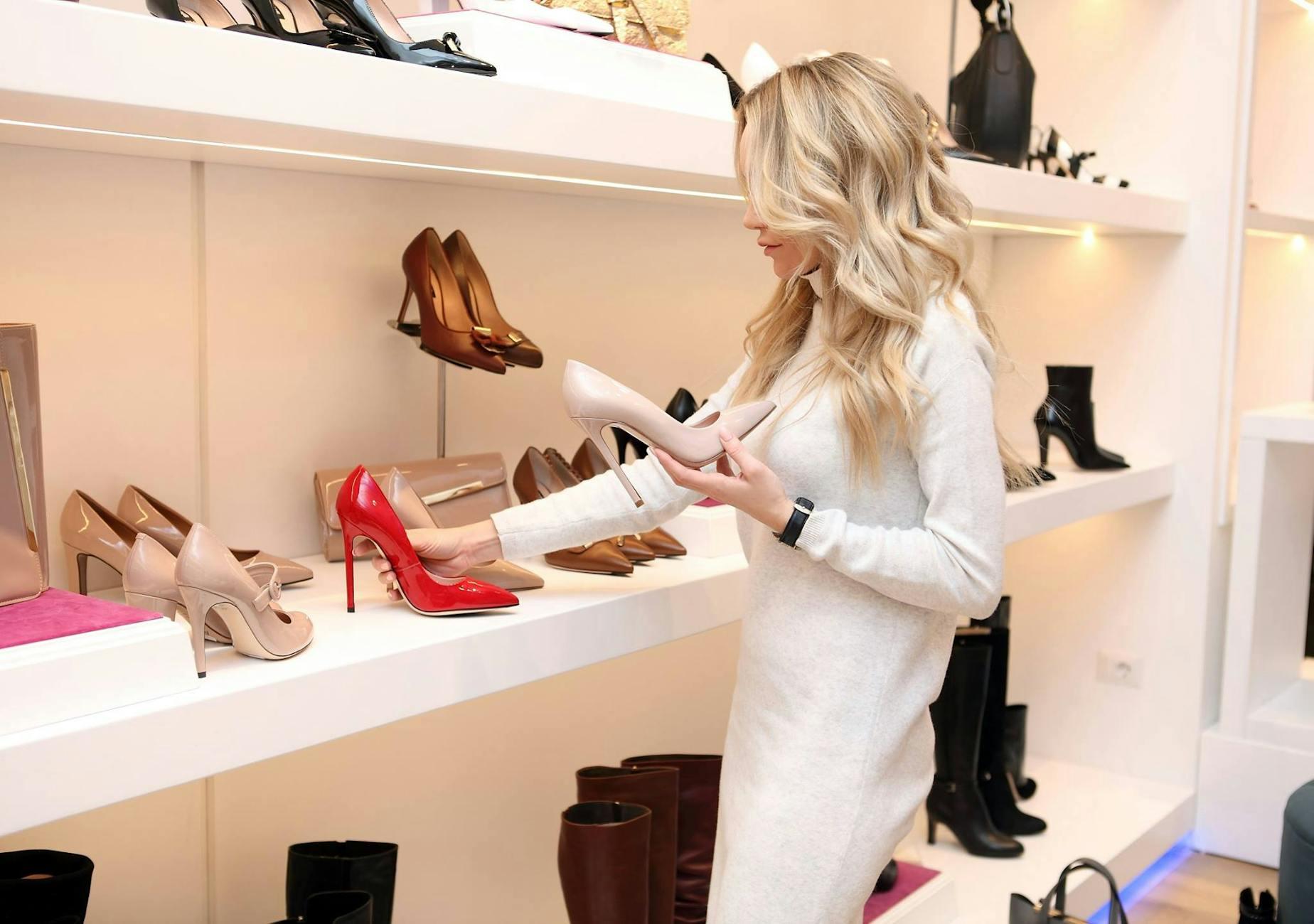 Every fashionista out there knows that no outfit is truly complete without matching trendy shoes. From edgy sneakers to sexy stilettos, there is something for everyone to choose from and to pair up with different dresses that you already own.
If you feel a bit overwhelmed with a wide selection of styles and colors available on the market, don't worry! We created a complete styling guide that will help you select your favorite shoes for this season and combine them with the items you already have in your wardrobe. You will be able to rock any dress this summer! Have a look at our selection below and note down all the tips that you may find useful.
1. Maxi Dress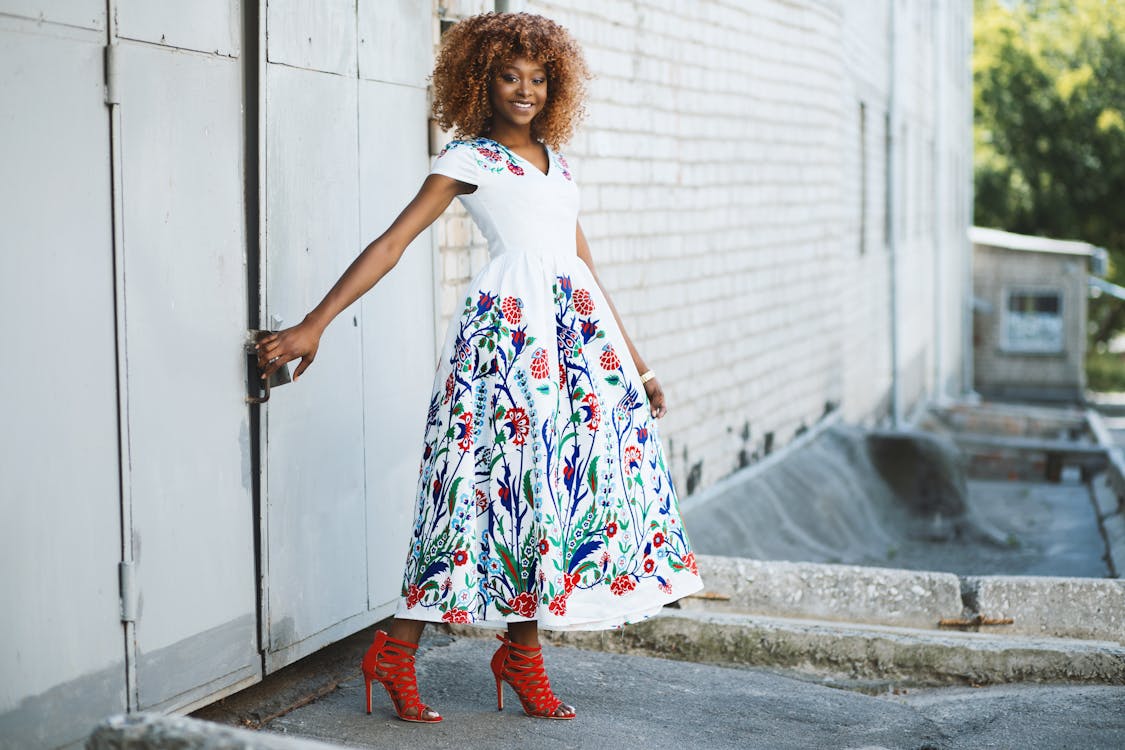 Long dresses may seem like an easy item to style when it comes to your footwear selection, but you still need to pay a lot of attention to the cut and color of your dress. Don't think that because of the fact that your shoes will be less visible, you can wear anything you want!
Elegant dresses like the one pictured above, look amazing with high-heeled sandals, pumps, and stilettos. Make sure you choose the right color: one that is not too dark and not too heavy for a floral summer dress.
For casual maxi dresses and all those in a more hippie/boho style, choose simple flat sandals or espadrilles. Finish your look with a stylish basket handbag.
2. Little Black Dress
One of the most basic items in every fashionista's closet, the Little Black Dress goes well with a variety of pumps and high-heeled shoes. This summer, we recommend combining it with some bright colors such as red or fuchsia. Remember to wear a matching clutch as well – for example, one with floral, tropical, or geometric print.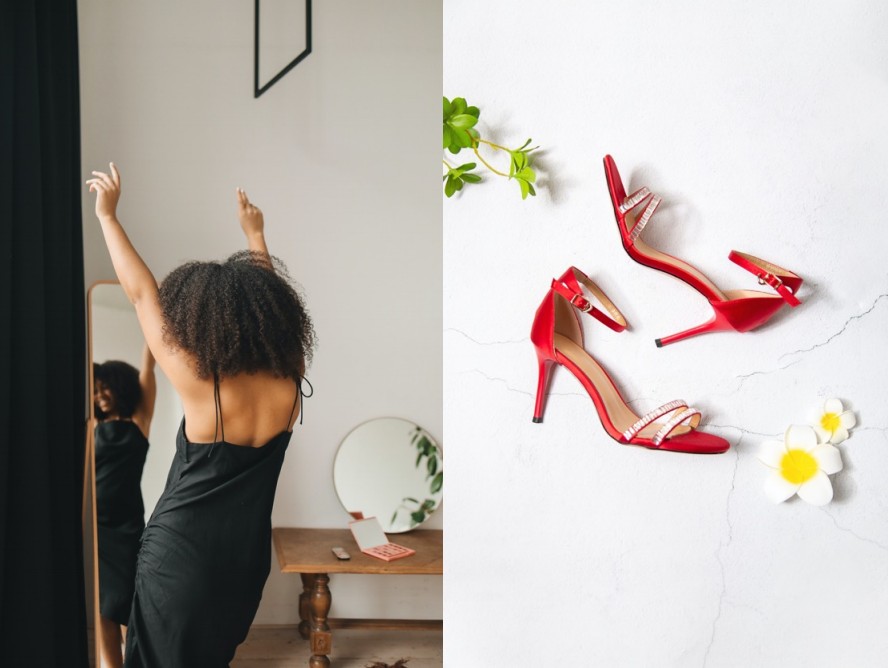 Add a pair of elegant silver earrings and red lipstick to complete your look.
3. Summer Floral Dress
This type of dress will look fantastic with white tennis shoes or simple sneakers to create an interesting contrast and effortless look. You don't always need to stick to the traditional styling rules and wear elegant sandals with feminine dresses. Add funky loop earrings for a cool, urban look. Break the rules and have fun with it!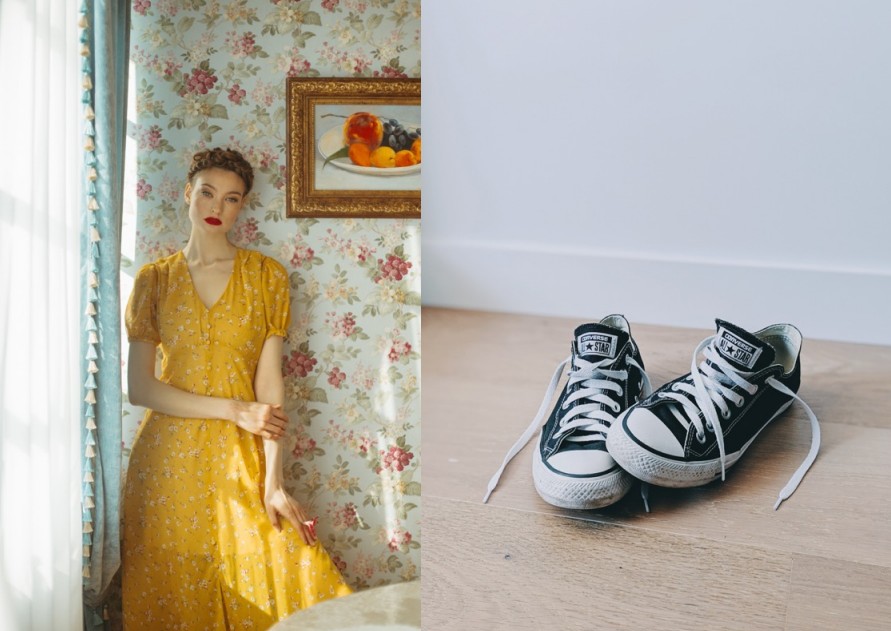 Remember that fashion is not always about following current trends or sticking to the same rules year after year. This summer tries to experiment a little bit more with your look and find new exciting combinations for your Dresses + Shoe sets. You may be surprised how fun it is to mix and match and to try some unexpected combos. You may even create a new summer trend yourself!