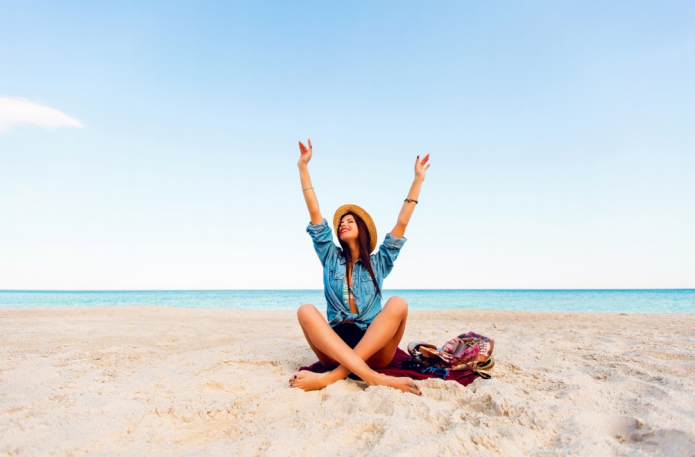 Most of us really enjoy warm weather and like to spend a lot of time outdoors. One of the most common dilemmas that we face is: how can I look cool and fashionable during hot summer days? That's why we prepared today's fashion guide. It will not only help you get familiar with the latest fashion trends, but it will also offer some practical styling tips on how to make your summer outfit look effortless and chic. Keep on reading!
1. Summer in the City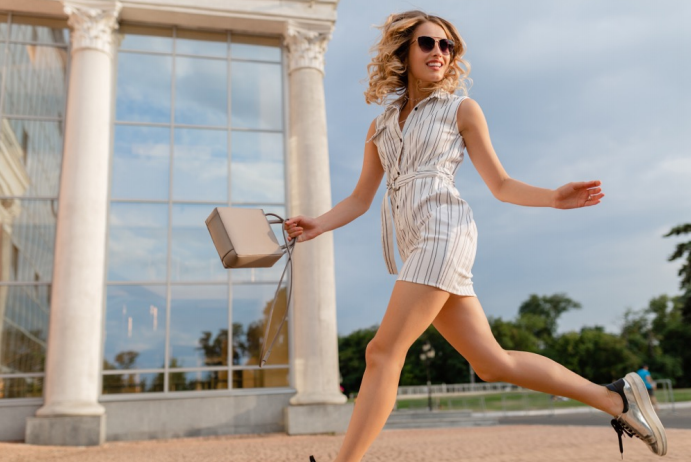 For a stylish "Summer in the City" look, wear a short jumpsuit or dress (as in the picture above). Choose a classic color palette such as white, black, beige, light grey, cream, or pastel pink. Combine your outfit with silver or white sneakers, an elegant mini bag, and a pair of aviator sunglasses. You are ready to conquer the city!
2. Dinner or Night Out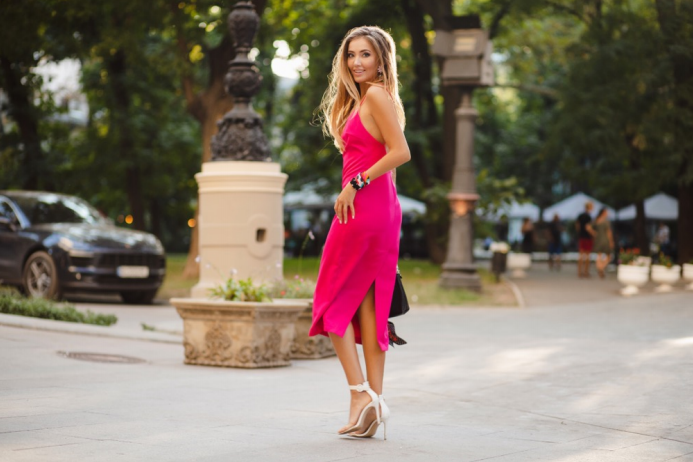 For a special event such as an elegant dinner or a romantic date night, choose a feminine slip dress in bright fuchsia or sexy red. Wear it with light summer accessories such as silver or gold sandals and a small, colorful clutch. Another option of a dinner look can be seen in the picture below. This time, we selected a sophisticated maxi dress in sunflower yellow and combined it with elegant earrings and a slightly larger clutch bag.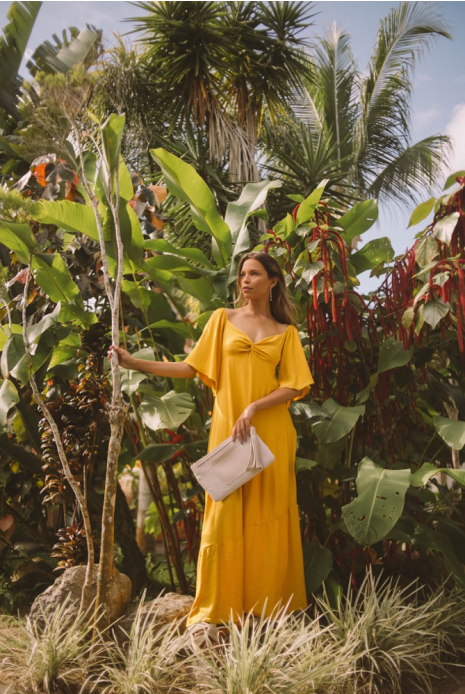 3. Beach Vibes
Whenever you hit the beach or a hotel swimming pool, make sure you have a stylish cover-up to wear on top of your bikini. Depending on your preference, it can be shorter or longer, solid or see-through – the options are endless!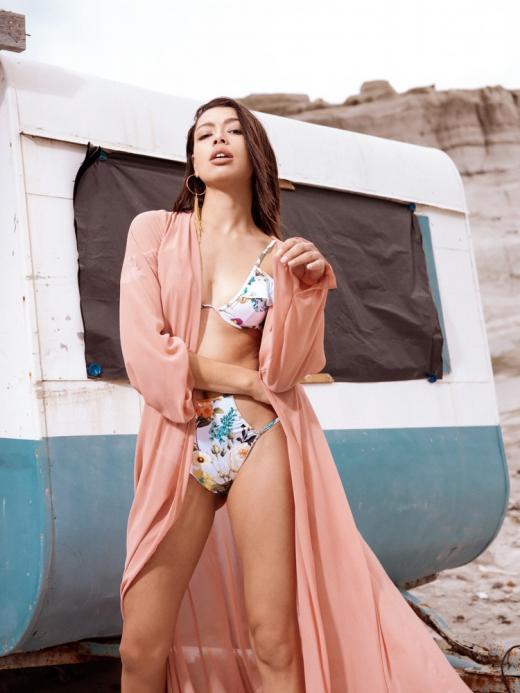 It is a great way to elevate your look and add some style to your swimwear. Warm weather is a great opportunity to show off your summer tan and wear clothes that are a little more revealing. Remember about adding some cute accessories to complete your outfits and make your look more fashionable.
Here are a couple of items to consider:
– a straw hat
– a crossbody bag
– colorful sunglasses
– a statement necklace
– stylish bangles
Did you enjoy our fashion tips? Leave a comment below!