Fashion often reflects current events that happen now all around the world. Women's rights, wars and the critical state of ecology that what you can see, if you will look deeper into fashion. Fashion trends are so much more than pretty clothes. Fashion is part of history, part of us, it's a way to express yourself for most people. You can tell a lot by a person's style in clothing, most of the time. By clothing, you almost always can guess the mood of the person. If a person dressed quite bravely and uniquely, it could mean that this human, is most likely, in a playful mood. It is just one example.
If to look at new collections, you might notice and guess what designers were thinking while creating their masterpieces of art.
This year's clothes show how it's important to find good in imperfections and it's much needed to have fun during hard times.
New collections show it's always the right time to look gorgeous
Let's dive into trends!
Cargo. Cargo pants are back in fashion in recent years. You can see them really often on the runways and not only it doesn't lose their popularity but becomes more trendy and universal. Now not only teenagers from Tik Tok can wear while dancing the viral dance. You can actually wear it elegant way. If mixed with a turtleneck like in the photo below. Playful and girly, but still elegant.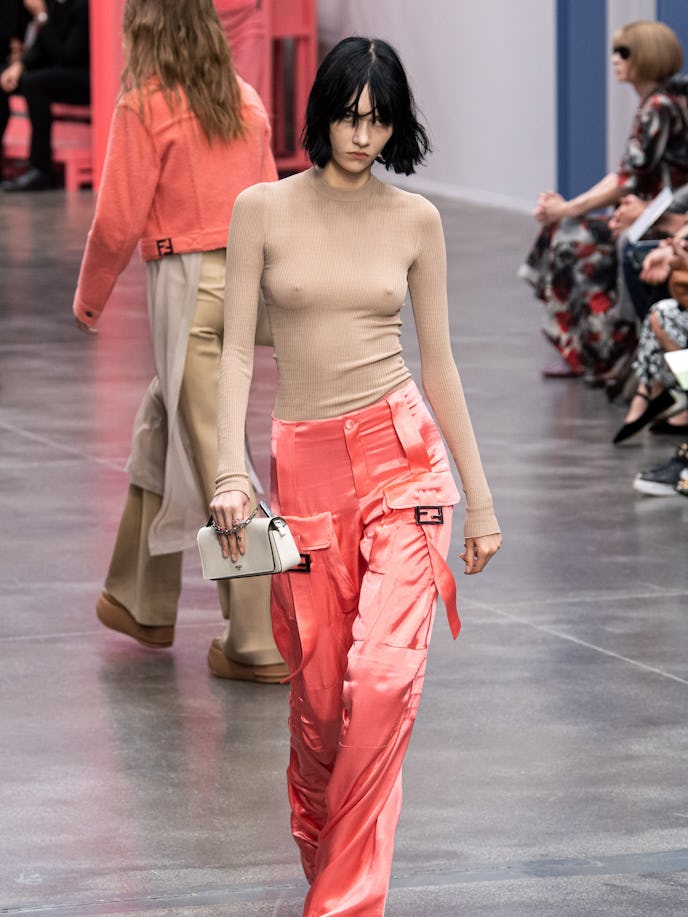 2. Pretty underwear. If you want to become really confident and feel beautiful, then pretty wholesale sexy lingerie is your must-have. Spring is the right time finally to buy elegant and hot lingerie. You deserve to be stylish even under your outer clothes. You can feel your best only when you wear comfortable and high-quality underwear. On WholesaleShapeShe you can find many affordable, but still ultra-stunning lace lingerie.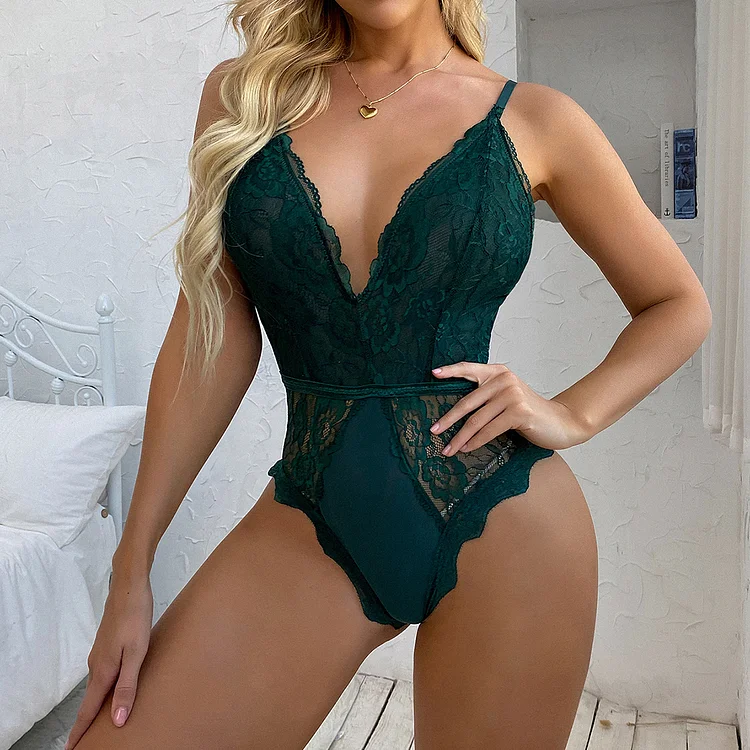 3. Greek Goddess inspired. Definitely one of the best fashion trends recently. It's an amazing surprise in fashion.
This trend is made for women who like to show their feminine side. Old Greek fashion style is the definition of ageless and elegant fashion. Besides, Greek style dresses feel free on body, so you will feel comfortable and confident like you are real goddess of beauty.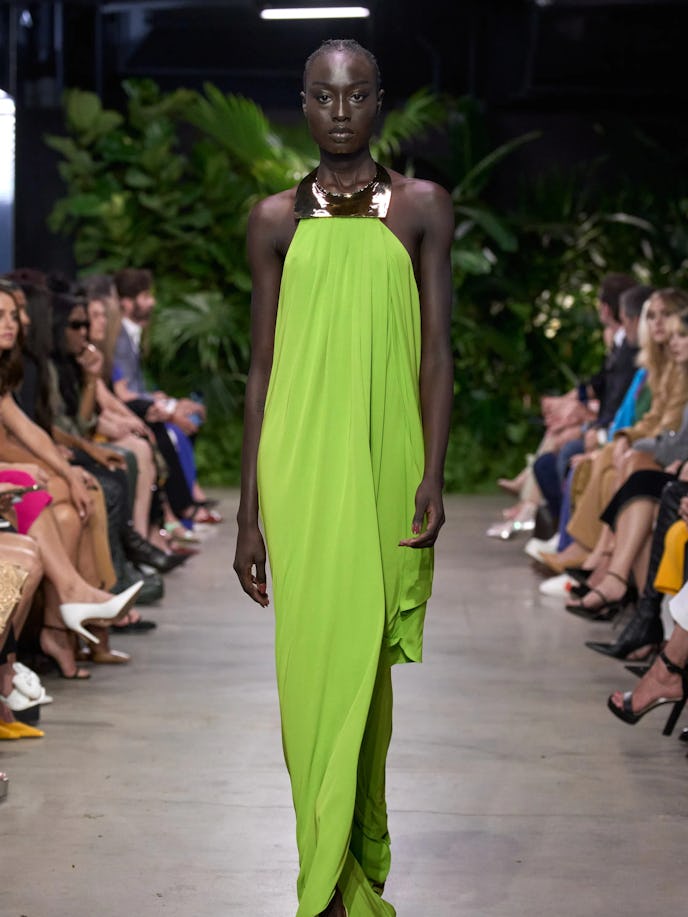 4. Column dresses. Column dresses have a similar vibe to Greek-style ones. But they have differences that you can't not notice. We are talking about that it's less free and oversized. Some models of column dresses are very bodycon. But don't panic. If you already own some shapers, you must know they do not only shape your figure into a flawless hourglass shape but they are seamless even under any tight-to-skin dresses and skirts. That's why they are better than normal underwear. You can shapewear wholesale usa fast and easy on WholesaleShapeShe.
5. Preppy school uniform. Did you have a fancy uniform in your school? If not, it's still not late to rock some outfits in this style. The uniqueness of this style is it looks great on people of every age. This kind of look will never become old-fashioned.
So if you feel a bit nostalgic about school or you want just to look as the main character of a high school movie, buy some white blouses, cardigans and fun mini and midi skirts. Finish your outfit with loafers of black or brown colors. If you want to look literally like a school student, then don't forget a bag with some interesting books inside and you'll never be bored, no matter where you are.
6. Clothes for a healthy lifestyle. A healthy and active life is the best trend you can take into your life. Wearing yoga leggings and sports long sleeve top is an amazing fashionable option for people who are friends with sports. You can buy wholesale womens sportswear on WholesaleShapeShe. They have a great section of comfortable sports bralettes, yoga shorts and long workout leggings. Also, they have nice clothes for every day. You can wear it on walks, at events or mix it with sportswear. Most of their leggings are hyper stretching and have anti butt sugging filter built in it. Your legs and hips will look very lifted in it. And just look at this perfect design with an ombre print!