Many women do not know how much hair color means and how much it affects the overall look. Did you know that a good choice of hairstyle and hair color can make you look younger and more beautiful? We often say of a woman when she has a new hairstyle that she has rejuvenated. There is an unwritten rule that the older a woman is, the lighter her hair color should be. However, I must say that this is not always true. There are women who, in addition to their complexion and eyes, regardless of their age, also have darker hair colors. These are some of my choices, a classic that is always in trend.
Golden Highlights
When I think of golden strands, and honey-colored strands, my association is always J Lo. She wears it so well. When I go to the hairdresser, I always show her pictures and give such instructions. The strands on the hair are really very appreciative. You don't damage a lot of hair, you can do it for several months, and it even looks nice when you have an optional growth. As far as I can see, many girls and women today wear just this color of hairstyle. Regardless of age, almost everyone looks great. With even a few strands next to the face, you will get a completely different look.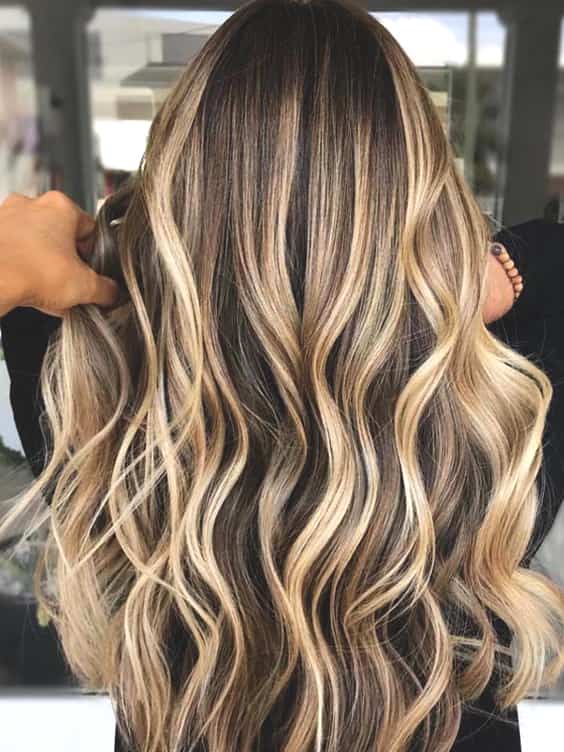 Blonde
Blondes are having fun, aren't they? We often hear that. I agree too. I always want to be blonde or as light as possible. I think it suits me better than dark hair color. As I am naturally dark, it is very difficult. I would have to paint for a few weeks, and I'm not ready for that. However, whoever can, I always recommend it. Blondes are always in trend and everyone is turning to them. You will take off at least 10 years. Whoever turned blue did not repent. What do they say, once blonde, always blonde?
Red
What about redheads? For me, it is a symbol of youth, adventure, rebellion, freedom… Isn't it? Red hair is always a good choice if you want to be unique and recognizable. It will make you feel young in spirit, and thus make you look more beautiful and positive. As for the various shades, ranging from orange to burgundy, I am honestly mostly for bass red or dark red. I know a lot of ladies in their late years where red stands out so feminine. These are women who radiate self-confidence, and whose even style of dress is different. I salute and love every uniqueness.
Black
Black hair color, in my opinion, is an eternal classic, which never goes out of fashion. I don't think it suits everyone, but if your complexion is affected, as well as the color of your eyes, it goes perfectly. I have heard from many that the most beautiful combination is black hair and blue or green eyes. What do you think? When I imagine ideal black hair it is for me, long and healthy hair. Whether it is straight or twisted. I am sure that black hair color with a good hairstyle will help you look beautiful. I love seeing her on younger girls.
Brunette
I think she has the most natural brunettes, and somehow that's the most appreciative color in my opinion. Hairstyles with waves in this color will make you look younger. As for shades of brown, there are many. Starting from lighter, hazelnuts are said to be completely dark brown. I am a supporter and eternal fan of light brown color. Nothing is more beautiful than when such hair shines in the sun and you get natural strands. And glare. Of course, hair is well-groomed. I am a fan of long hair, but all these colors look equally good on a short hairstyle, say a bob.