It is relaxing to stay at home when you feel comfortable with your surroundings and yourself. An excellent way to start feeling good is by wearing pajamas that can push you directly to your bedroom and fall to sleep.
Probably you have a nice pair of pajamas always at your disposal but have you ever thought of how you can wear them fashionably? Most of the time, people choose pajamas solely because they need them. They never even think of looking nice with them, yet comfort is essential, but looking appealing is one thing!
Let us give you some of the ways to choose your pajamas that fit and appealing at the same time.
1. Comforting Fabric
It is nice to feel the squishy foam as you slam your body for a nice deep sleep into your bed! Match it with the tender fabric that comes from your pajama to elevate the wondrous feeling. This Frida pajama set comes in two-piece; a pajama shirt and shorts! It is comforting to move around your bed as the shorts will never constrain your mobility!
2. Captivating Design
Pack with flower designs; this dahlia pajama set is more than just sleepwear. The elegance of the pinkish-colored pajama brings forth a more girlish vibe as you take it everywhere around your house. With its two-piece set, the short shorts with a waistband that tights around your waist for a slimmer silhouette pair nicely with its lengthy tops that flows down to your thighs. More so, having a pajama set with a captivating design is way an excellent collection for your wardrobe!
3. Length Matters
One thing that you should consider in looking for a pajama is its length and features. You will see pajamas with short shorts and mini tops as well as lengthy tops and pants, but it all boils down to your preference! These features offer its user comfort to produce a relaxing feeling for a longed deep sleep.
4. Right Fitting
Of course, the best feeling in your pajama comes with the correct fitting! Not to the point that you will feel constrained by its size, but instead, you still have the luxury to move around with it freely. It appears that having a long sleeve pajama is filled with the suitable fitting that you want for your whole body!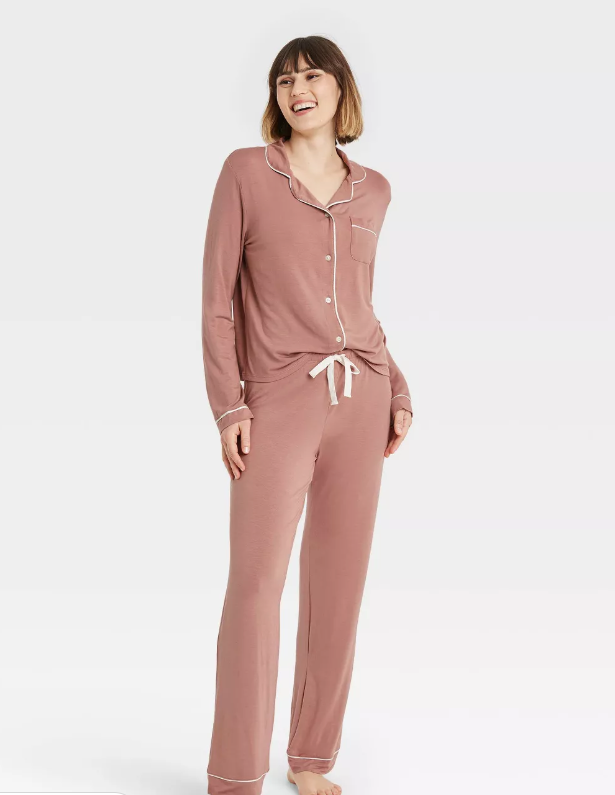 5. Versatility
It's good to have a versatile pajama that can make up as a casual dress while having a nice sip of coffee in the morning. It is possible depending on the design, color, and patterns of your sleepwear! This desmond and Dempsey floral pajama set is loaded with rose and petal designs with a collar top and pants that you can be proud of wearing all day while at the comfort of your home.
Overall, pajamas are not just your regular sleepwear that lights up your mood to get a nice comfy sleep. There are things that you need to consider to choose and wear even at your home fashionably!