A bow tie is an example of a necktie; it calls a bowknot for some reason. Men usually wear the bow tie for some formal occasions, and they wear it around the neck. A bow tie is a bow knot that has two loops on both sides. They are simple to make and easy to finish; however, you must first know about steps and different bow ties.
If you ever wonder how to make bow ties and some DIY enthusiast wants to maximize their imagination and skill in making things, this is somehow important for you to note.
Some may love to touch and decorate their outfits with handmade accessories and DIYs.
Crepe Paper Bowties
Are you tired of doing the classic bow ties for your shirt or polos? Therefore, we can make bow ties from paper. This type of bow tie is applicable for kid's parties to use as awesome accessories for their party dress. Bowties made from crepe papers are somehow cheaper, and recyclable paper can also use.
This bowtie can quickly make by folding, cutting wrapping, and tapping technique. Even the children can help make these bowties; they can also enjoy decorating their outfits for the party. A bowtie made from crepe paper is one of the cutest and unique types of bowties.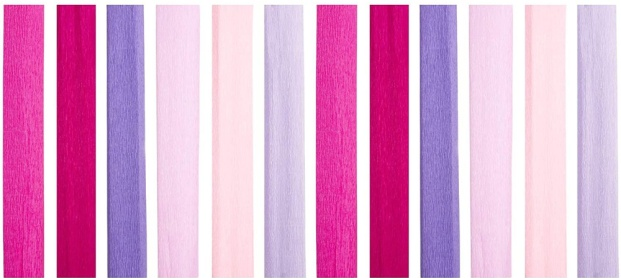 Bow Tie Pet Collar
After making all your family's bow tie, why not make some for your pets. Making bow ties for your pet is somehow funny and enjoyable since just imagining how they will look so cute in it will also look so adorable.
Make sure to make bow ties that are adjustable since our pets can get bigger quickly. You must measure and choose colours that suit them, such as a pink colour fabric for your baby girl pet and blue for your boy pets.
Double Layered Bow Tie
Are you tired of your typical bow ties; well, adding another layer will create a good result. This design will somewhat look different and looks more considerable and proportionate. This handmade bow tie will surely eye-catchy. A  double-layer bow tie is extremely sturdy that the second layer creates the reference that will make your bow tie never lose its shape.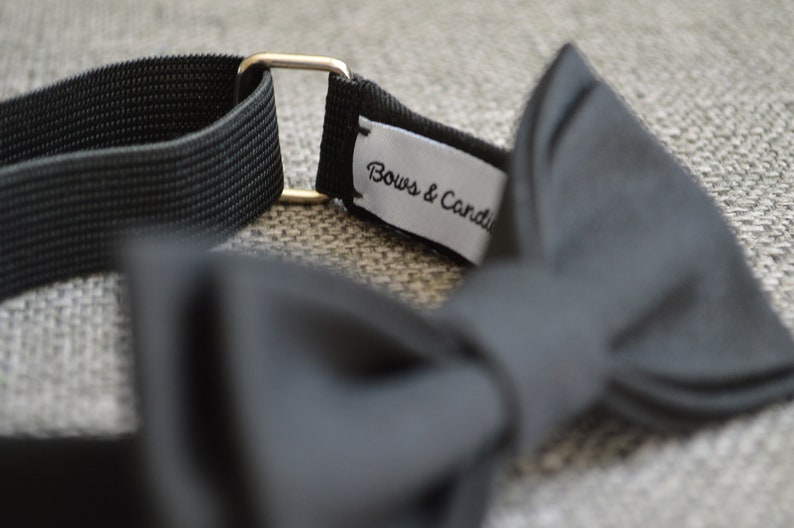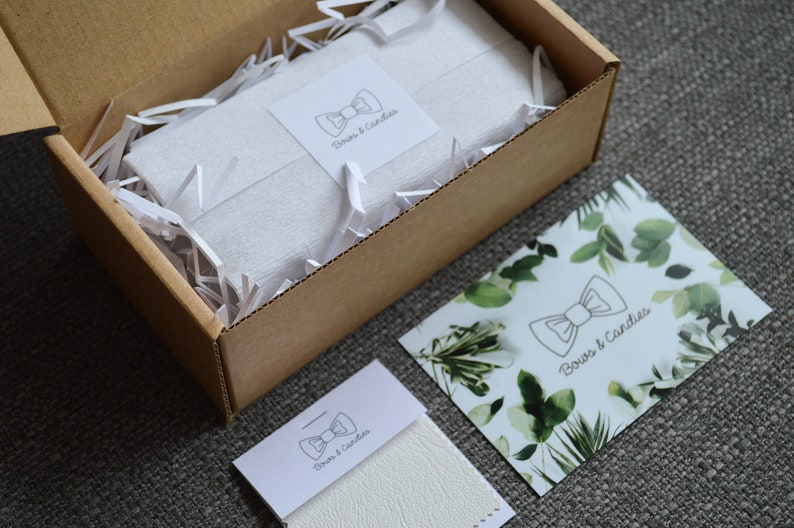 Bow in a Wood
Making DIYs has many perks to enjoy, such as making things more creative in the way you want them to be. This type of bow tie is an innovative idea; however, it requires exact measurement since flaws and not symmetric edges are visible.
The steps you can use to make this are the following:
Prepare your materials (thin wood, fabric, sewing materials, etc.)
Measure your bow tie in your wood and make sure to cut it accordingly.
Sew a piece of fabric at the center of your wood bow tie since it is where you will add your strap.
If you want to add some designs to your wood bow tie, you can use paints and other colouring materials, or you can let it stay what it is.
This unique bowtie requires effort and patience since it can't be quickly done since you are unfamiliar with making this.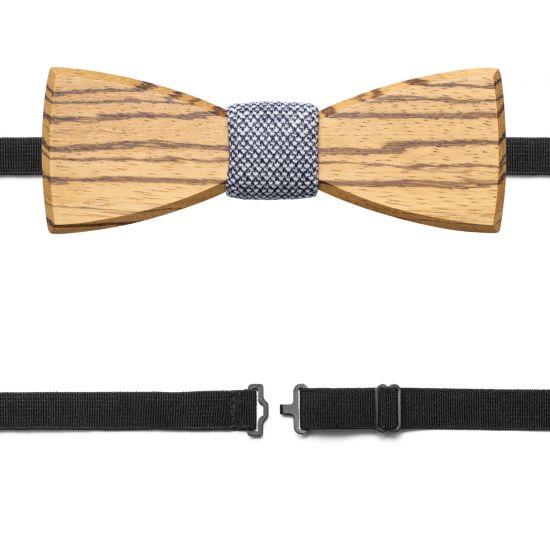 Hair bow tie
Why not make your bow tie to the next level? Bow ties are known as a man's clothing; however, some details will also look suitable for women. If we make bow ties that suit a woman's preference, like light color, and add some straps, we can use them as a hair tie. This bow tie looks good as hair accessories.
Many people love to make DIY products, and some choose to make their outfit looks unique. Adding some designs and colorful patterns by yourself is one of the best things to do since it is more convenient and you can save some money for it.