Are you ready for some new fashion inspiration? We certainly are ready for this article! As you can already see we are going to write about some of our favorite fashion looks this season and we can't wait to share some of the most amazing items which we have found online with you.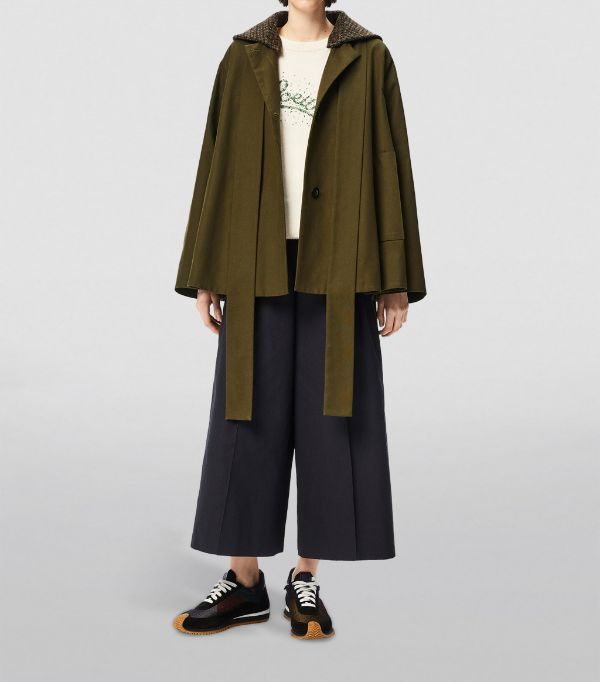 Loewe Tweed Collar Cape Jacket – Capes are extremely popular this season and we absolutely love this look. This khaki green color can easily be combined with many different colors and that makes it really practical. Capes can be worn casually but when you pair them with heels you get that really glamourous diva look. We also love this amazing tweed collar. It makes this cape look really unusual.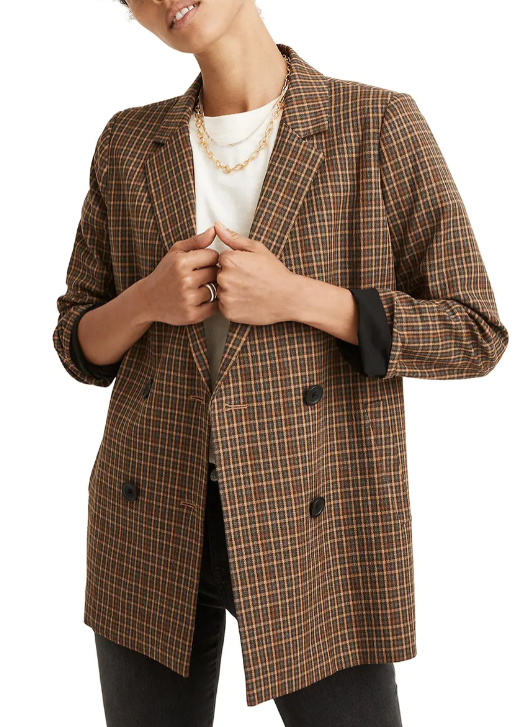 Nordstrom Caldwell Plaid Double Breasted Blazer MADEWELL – Plaid is always popular and this combo of colors on this blazer looks absolutely divine. What do you guys think? We couldn't resist this one. Wear it with jeans, white button-down shirts, and some pumps and you are ready to rock.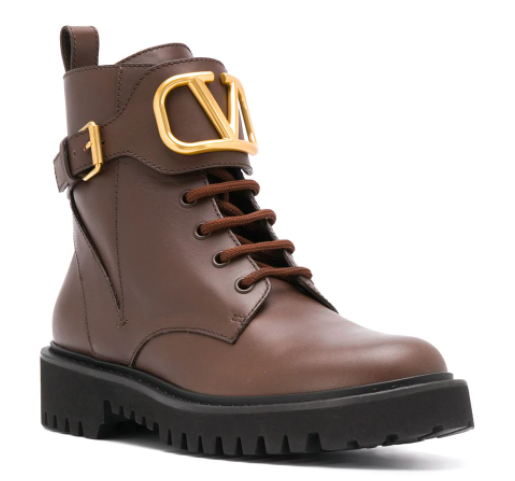 Valentino Garavani VLOGO combat boots – chunky boots are huge this season and we love how they look combined with girly dresses or suits. This Valentino Garavani model looks just amazing. This brown color will make it easier to combine these boots with your wardrobe and this V logo just makes everything look better and more expensive.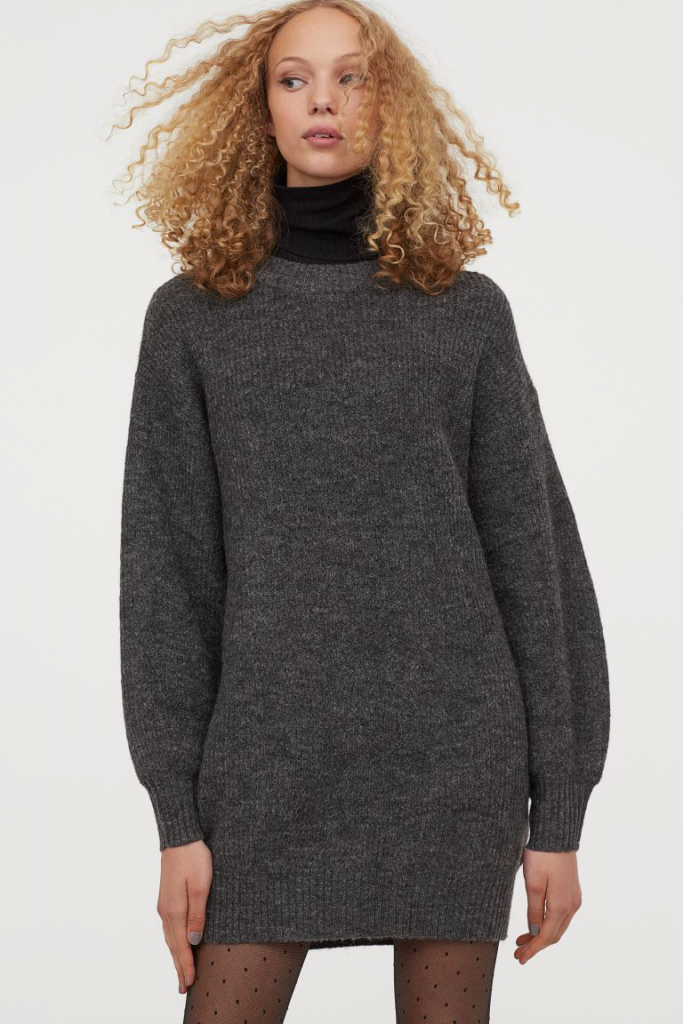 H & M Knit dress – Classic sweater dress is a must for every girl and it will definitely make your life easier during winter. Wear it with combat boots and polka dot tights and you will get this look from the photo above.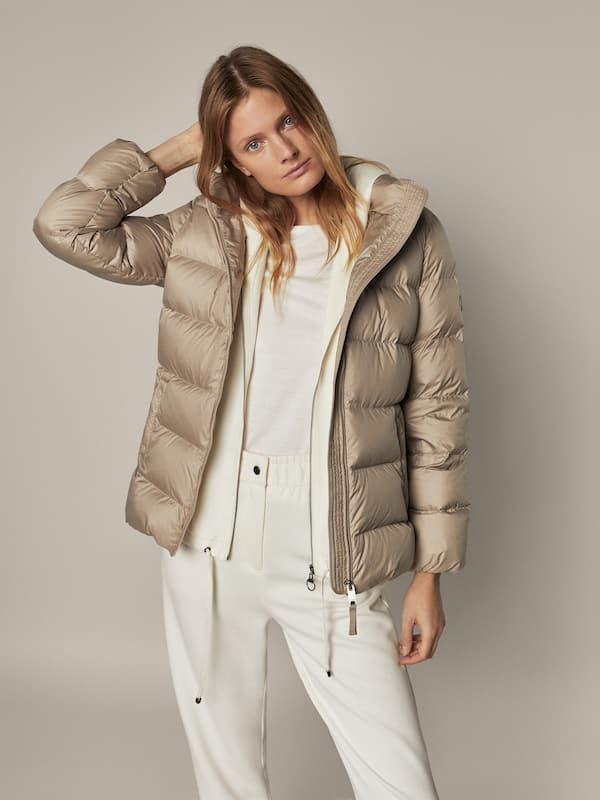 Down puffer jacket with hood – Everyone should have a puffer jacket for those extremely cold days. Not only that this puffer jacket will keep you warm but it will also make you look super trendy. Puffer jackets are trendy this season, and this golden beige puffer jacket from Massimo Dutti really stole our hearts. It looks so expensive that you would have said that its' a designer jacket. What do you girls think about this one?
We hope you liked the looks we have shown you. Those are the looks we liked the most. What do you think about the items above? Would you wear any of those? Or do you prefer something else? Feel free to leave us in the comments down below.