For a woman who wants to enjoy this winter, it is important to choose the right winter jacket. But before buying any particular long down coat, you need to be sure about what she is going to do outdoors in the winter. The down jackets are quite effective in keeping a woman warm through the winter because they have a casual look that suits the modern lifestyle. A casual knee-length down jacket or a waist-length one with nylon fabric is a good option to stay protected against the harsh cold weather. The down jackets are insulated with soft and warm under feathers from duck or geese.  The material is just a perfect insulator and keeps the body warm for a long time. Here are some of the best long down jackets for women for this winter.
The first one on the list is the Sun Valley Down Parka.  It has everything that you could want for this winter. It has got 650 fill power down that is certified by the Responsible Down Standard which is a water repellent finish.  It also comes with adjustable cuffs that prevent the heat from escaping within the sleeves. The fabric cover comes with a unique dying process that offers a subtle sheen look.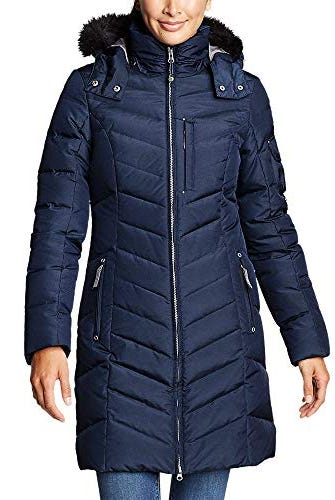 Next up is the down coat with fur hood. One of the best features of this coat is it has great attention to detail with removable faux fur trim, two-way zippers, deep pockets, and elasticized cuffs. Thus it keeps the cold air out. It is mid-length. 90% down and 10% feature fill. It has got a removable faux fur trim.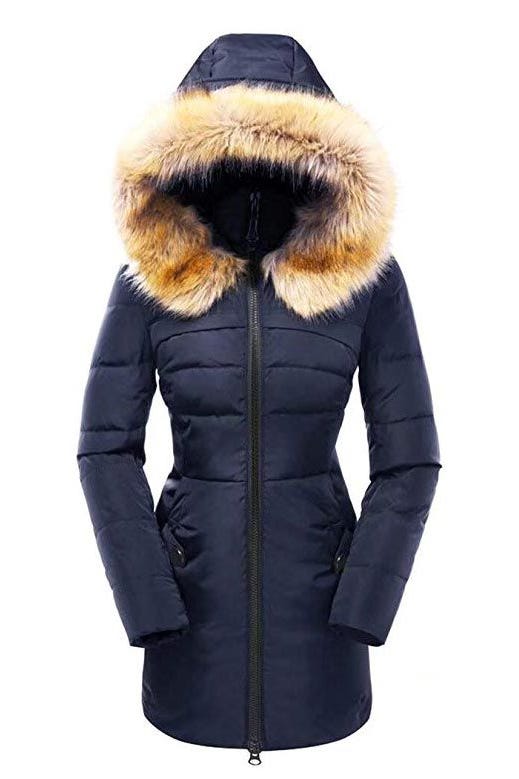 The third one on the list is the Montreal puffer coat. With an impressive 700 fill power and knee-length style, this one is going to keep you cozy in the frigid winters without making you feel heavy. Along with that, the outer fabric is water-resistant. The down fill has been treated in such a way for preventing it from clumping even if it gets wet. It has got a high neck with a faux fur collar. There are two-way zipper and microfleece-lined pockets.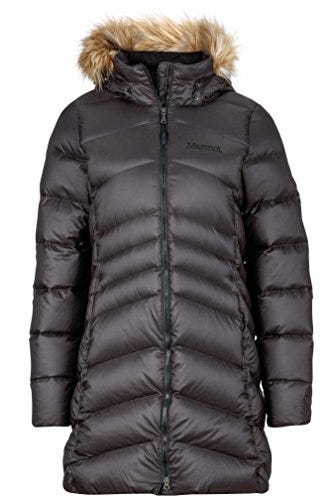 Next up is the thickened down jacket. It is so popular that it has got a fan-based account on Instagram. It comes with unique side zippers so that you can loosen the fit while sitting in the car or seeking some ventilation. The other design features zippers with long pulls, numerous pockets and small segments throughout to ensure evenly distributed fill.
The final one is the ultrawarm 3/4th length coat. It comes in a mid-length style that is just perfect for the cold temperatures. It is also available in full-length options or shorter options depending on your requirements. The two-way zipper comes with a flap that snaps in place to ensure better comfort.