Winter season is finally hitting almost all part of the countries, which means you are going to need some of the best winter wears. Now, it is the best time to buy winter boots. These winter boots not only keep your feet warm but also protect them skin crack and allow you to have a feel of snow without any fear. If you are ready to find the perfect winter boots that will help in taking you to tall snowdrifts and help in protecting your feet from the nasty cold winter then here are some of the best boots that will give you a high-level comfort.
Water proof winter boots
These are the best boots that you can buy this winter as you can also use them in wet and rainy season. Women with larger claves can feel comfortable in this one due to its adjustable property. Faux-fur lining is introduced to the boots to retain the body heat as well as its exterior consists of leather lining of different color which makes it a perfect fancy boot for party.
Short boots
This one is light weighted lower-cut version of mountain boot. It is introduced in the market for women who don't like tall and heavy boots. If your foot feels sweat while wearing boots then in this one, you are not going to face the same problem, because its breathable fabric allows good air passage. Moreover, you can also use it in the season between winter and summer.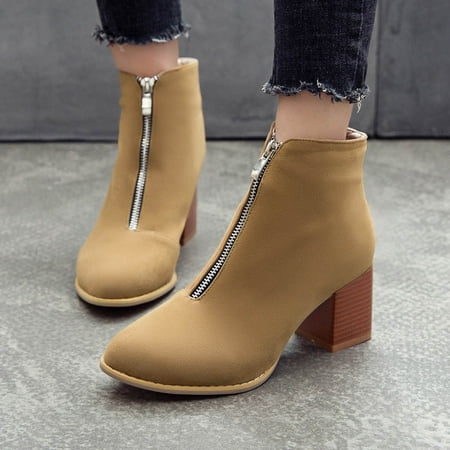 Winter carnival boots
It is the perfect practical boot for winter vacation because its flexible fabric does a lot to provide a high-level of comfort for your feet. It gives you a clunky feel while walking and woks in an incredible way to retain the heat of your body. Moreover, its easy adjustable property helps you in quick on and off your feet. The boots are blessed with a number of colors so don't have to think a lot in matching with your outfit.
Snow boots
The interior of the boots are loaded with heavy fur to keep your feet warm as well as help in retaining the heat of your body. The best thing of such boots is that it does not allow mist to get deposited on the surface and you can simply wipe up the surface to clean it and give a new look.