The festivities are almost here, and your 2019 calendar is already piling with invitations to events and parties. It's apparent that you may need to go for some quick shopping so that you don't show up in every event with the same attire. The season also calls for celebratory outfits, where some cute plus size dresses with boots will be a great option. Here are a few tips to help you choose your dresses and boots.
You will need sweater dresses for winters and early springs
The knit creates that classic sheath shape, that really goes well with a pretty scarf or necklace. Your pair of boots should also match the elegance. You may not always need knee boots, as a neat pair of heeled ankle boots will do the magic. Sweater dresses will not only keep your body warm but offer that softness and the needed comfort for a whole night dance.
Do velvets for the nights and days
There is always that event that you will need a statement piece. A plus-size pleated velvet dress can help give you the grand entrance, thanks to the irresistible shiny and soft material. Some high heeled knee-high boots can complete the job, while a velvet scarf will balance the whole look.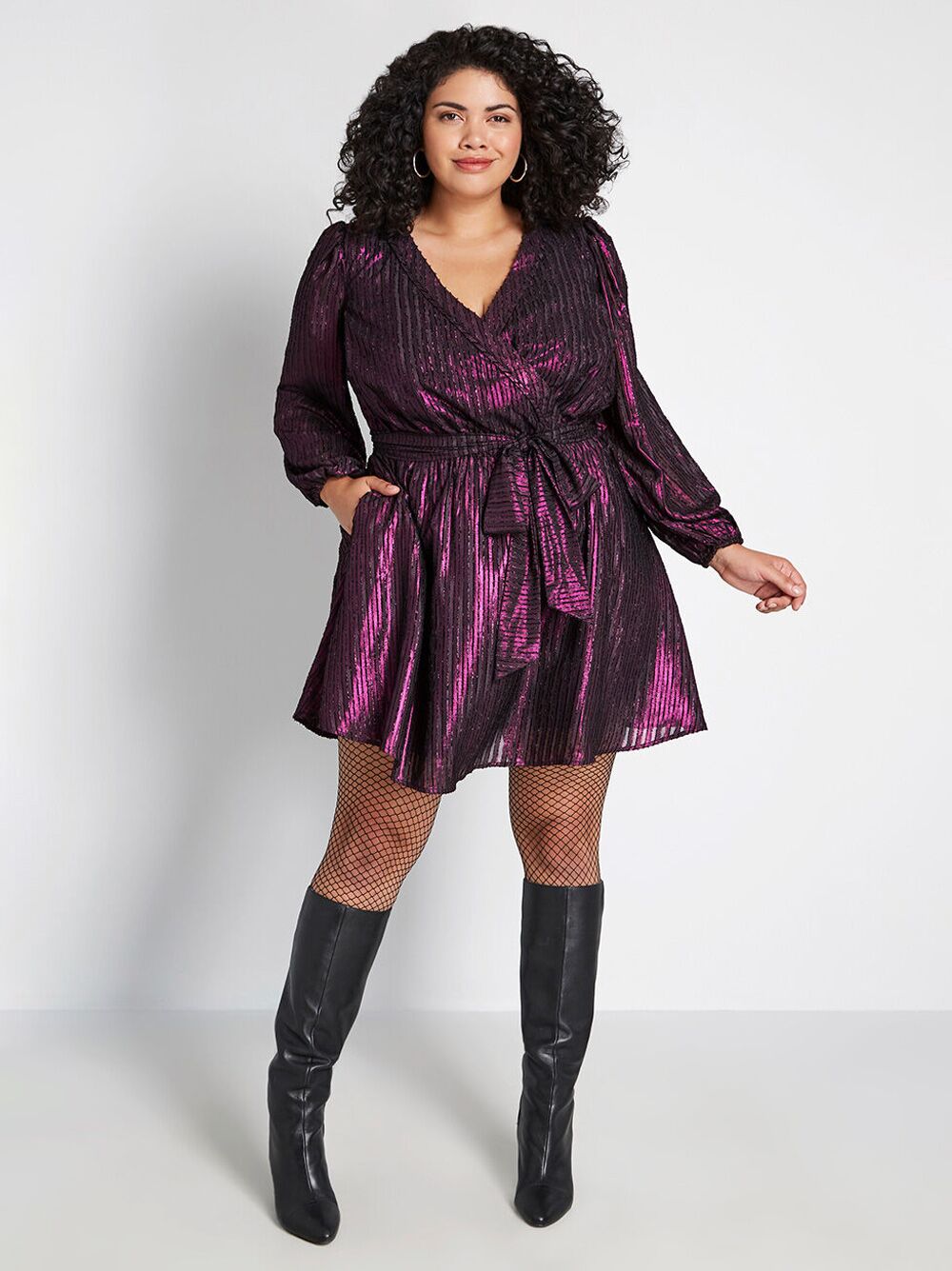 Get the all-round type of boots.
The cold won't last long, and you may not need those heavy fluffy boots till the net winter. To navigate through this, you may need to be versatile when it comes to the boot department. Well, it can be daunting to know what pairs will work best for your lifestyle. Your footwear requirements will keep changing to fit your busy schedule.
Conclusion
The plus size dresses with boots world has dramatically evolved. The boot and plus-sized dress world markets are quite diverse today than ever before. The vast assortment of styles provides every woman with something to wear. Whether you are going for an end of the year work party, a house warming event, a wedding, baby showers, a night out with your girls, or simply going for a vacation outside the country, there is always something for you.